Blog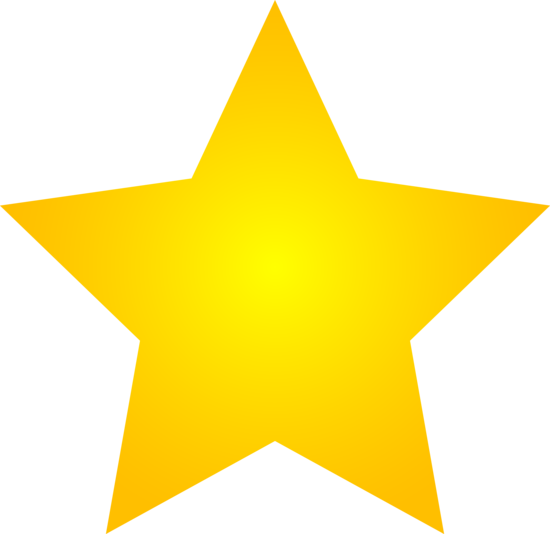 It's the end of a busy summer for us, which saw us guiding tours for the general public as well as bachelors, bachelorettes, corporate outings, and family reunions. If you'd allow us to toot our own horn, we'd like to share some of the compliments we received. Our guides love what they do and work to ensure our amazing guests have 5-star experiences. Receiving kind words like these are the icing on the cake!
Our food tour was absolutely amazing! Steve was the best guide! He had a great sense of humor/personality and was extremely knowledgeable about the area! I would highly recommend this tour for anyone looking for a fun and new experience.
I really enjoyed this tour. I've lived in Minneapolis most of my life and still learned a lot of interesting history. It was a beautiful day for a long walk and our guide, Andrea, was very knowledgeable and pleasant.
This was such an amazing experience! We did the brewery tour for a friend's bachelorette party, and it was everything we hoped for and more! Our tour guide Michelle was amazing and everyone had a wonderful time!
We were visiting from Atlanta and decided to take this tour. We had a great time and met some great couples. Our tour guide, Nancy, was very knowledgeable and loved her attitude. I would highly recommend this tour!
Tim was an excellent guide! Very informative & engaging. Would highly recommend this tour to everyone visiting or living in the area. Tried restaurants we would never have stopped to eat but ended up being our favorites! The chocolates were out of this world!! Thank you for a very enjoyable afternoon.
Lindsay was wonderful and made the tour so much fun...our fellow group members were fun and interested in Minneapolis area so it made it that much more fun! Lindsay was informative and asked us/MN natives about facts...so fun! I WOULD recommend Lindsay to anyone that wants a great tour! Kudos to Lindsay! :)
We booked a 4-hour brewery tour to celebrate a birthday with a group of about 10 people. The overall experience was great: the process to plan and book the event was efficient and I was able to customize a lot about our event. The bus was clean and updated with snacks and water provided, as well as a hookup for music. The driver and our tour guide (Brian) were great. Very friendly and knowledgeable! We went to 3 breweries and ate lunch at the first one. They got us back right on time. I would highly recommend this group!
If these sound like experiences you'd like to have, we'd love to host you, too!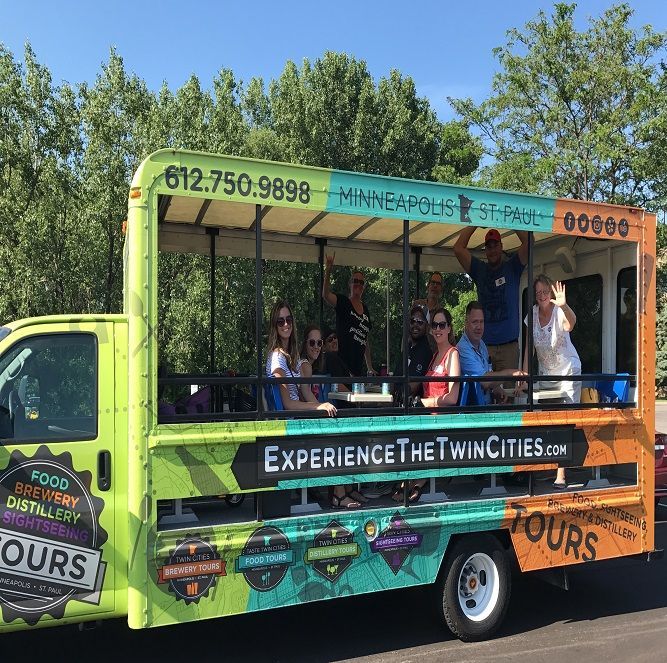 It's the end of summer and you have people coming over, what better way to show off your city than a relaxing 90-min tour. Featuring not only the sights, but also the sounds of Minneapolis (in a very unique way which only Experience the Twin Cities can present), join us for an unforgettable experience touring distinctive landmarks from Minneapolis's past, present and exciting future. From world-famous murals to the largest river in the United States, you'll see why Minneapolis is known as "the City by Nature."
Click Here for more information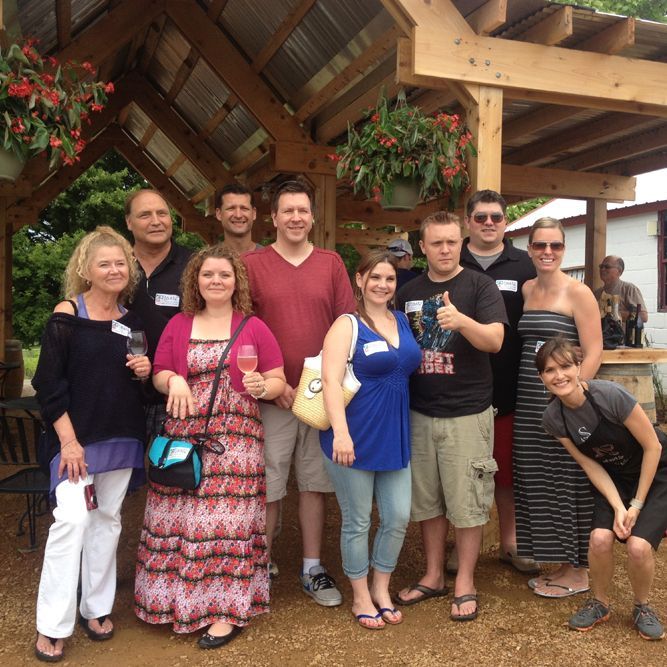 We know summer just started but it's never too early to start thinking of fall and cooler weather. Sit back, relax and allow our knowledgeable tour guide to take you to Minnesota's best wineries right outside of the Twin Cities! Join us as we start the tour on our coach bus learning about the mysteries of wine and the wondrous tales of the countryside.  The first winery we will visit is Sovereign Estate which is nestled along the banks of Lake Waconia. Here you can savor Taste Twin Cities' favorite Cabernet Franc wine with a variety of other wines and nosh on food. At this stop you will have time to purchase lunch to enjoy with your favorite glass of wine.
We will then travel to Parley Lake Winery located in Waconia. Time will be available to enjoy a glass of wine on the outdoor patio overlooking their family owned apple orchard and to visit the petting zoo. Included in Parley's wine collection is the winner of the Finger Lakes International Wine Competition, Brianna Breeze.
We'll finish the afternoon at one of Minnesota's newest wineries, Schram Vineyards. You will be one of the first winos to enjoy another local Minnesota winery. The Vineyard was planted in 2008 with 6 acres of a variety of Minnesota hardy grapes. We'll enjoy a glass of wine with views of their beautiful vineyards, gardens, and lake. If you feel adventurous, before we end the tour you can enjoy playing a little Bocce Ball on their new courts. This winery also features a brewery!
Time will be available to purchase your favorite bottle(s) of wine at each winery for your enjoyment on our coach or save it for a special occasion.
Click here for more information.