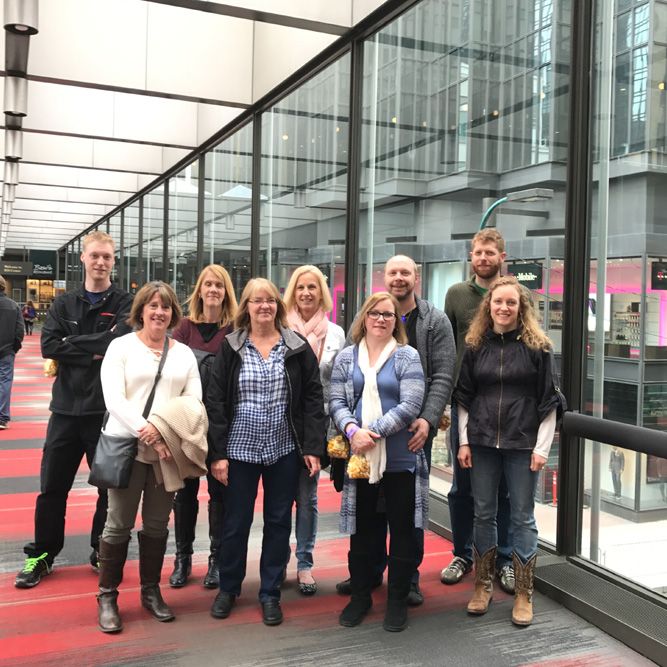 Minneapolis Indoor Skyway Sightseeing Tour
Come see the sights of Minneapolis on this INDOOR walking sightseeing tour – no jackets needed!  Downtown features miles of indoor Skyways, which makes for an amazing and unique experience to explore and learn about the sights in downtown Minneapolis.
We'll jump in the Skyways and visit the second largest theater community as we will stroll through the "Broadway" Theater District. Other sites include visiting the Minneapolis Skyscraper that was modeled after the Washington Monument, visiting the famous Statue of Mary Richards tossing her hat and visiting the tallest building in Minneapolis that attracts over 50,000 people per day. 
You'll leave the tour with a unique fun experience seeing what Minneapolis has to offer all while learning history of downtown and soaking in the local culture.   
Tour Operates
Sunday January 28th – Monday February 5th
11:00am – 12:15pm
12:30pm – 1:15pm
2:00pm – 3:15pm
Sights in Downtown Minneapolis
Broadway Theater District
Famous Mary Tyler Moore statue
Tallest Building in Minneapolis
Foshay Tower that was modeled after the Washington Monument
The largest Skyway system in the United States
The new Nicollet Mall – home of Super Bowl Live
Target Center
Mayo Clinic Square
Light rail
And more!
Pricing
$35 per person
Location
825 Hennepin Ave, Minneapolis MN 55402 - Outside of Rock Bottom Brewery in LaSalle Plaza
Please arrive 15 minutes early to check in.
Wear comfortable shoes and clothes.
Multiple parking ramps are available right in the area or choose metered parking
Tour Policies
Booking Policy: Tours must have a minimum of 4 people booked for tour to operate.  You will receive notice the day before the tour if minimums are not achieved. If minimums are not met, tickets will be fully refunded or rescheduled for a different tour date. 
All tickets sold are nonrefundable and cannot be exchanged or rescheduled. This tour is held rain or shine.